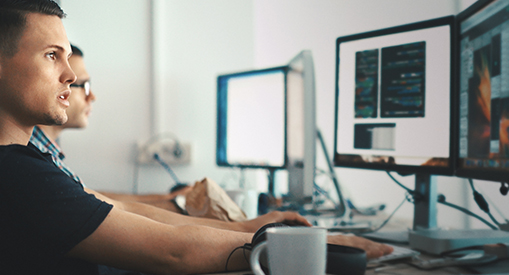 JAVELINA ANNOUNCED THE STRATEGIC PARTNERSHIP WITH INETICO INC. AND CAREVALET, LLC
December 19, 2016
PHOENIX, Dec. 20, 2016 /PRNewswire/ -- Eldorado, a provider of enterprise core administrative platforms, today announced the strategic partnership with INETICO Inc. and CareValet, LLC to offer clients of its Javelina and HEALTHpac systems the latest technology available to allow them to take control of their healthcare. CareValet is a consumer driven mobile application that changes the way members select providers & schedule appointments for their healthcare services.
The new partnership supports the consumer being in control of their own healthcare - with the power to make the best decisions for themselves and their family. Members are empowered to make in-network provider decisions based on cost and quality. An electronic provider scheduling component sends medical ID cards & plan information to the provider at time of scheduling. Members can select hospitals, emergency rooms, specialists, primary care providers and more. Patients will pre-certify themselves by selecting a provider and activating care nurses for Utilization Management, Care Management & Disease Management. INETICO provides access to their own care givers or to an independent team. Consumers can receive messages directly, for triage purposes on their smart phone, and pop up messages will appear to remind them of appointments and medical follow up. The application is telemedicine enabled and can even schedule transportation if necessary.
"We are very excited to be at the forefront of this consumer driven technology," says Joseph Hodges, President of INETICO Inc. and Care Valet, LLC, "The consumer guided experience, we feel, is the clinical solution to appropriate healthcare and cost exposure."
Sally Else, President, Eldorado added, "It is with this type of leading edge technology that U.S. healthcare will be transformed and all members of the healthcare landscape will be best served. The digital world is here and we, as industry leaders, must embrace it and make it accessible to all consumers of healthcare. We are delighted to be partnering with INETICO and CareValet to bring this technology to our Javelina and HEALTHpac customers."
About INETICO:
Established in 2004, INETICO provides healthcare cost containment services to self-funded, fully insured and various health care entities across all of the United States. INETICO has developed its products and people with a mission: INETICO is committed to strengthening the fiscal health of the Plan while improving the clinical health of the Plan Members." INETICO's philosophy is to bring IMAGINATION, INNOVATION, and INTEGRATION into the healthcare products and services we provide to our clients. This is why INETICO's mission is to, "Strengthen the Fiscal Health of the Insurance Plan and Improve the Clinical Health of the Plan Member." INETICO's imaginative team identifies every window of opportunity to control costs and bring the gift of better health to the lives they touch as part of their daily responsibility. As these opportunities are identified, they are integrated into INETICO's proprietary system, keeping INETICO at the forefront of industry trends, solutions and client satisfaction. Visit www.inetico.com
About Eldorado:
Based in Phoenix, Arizona, Eldorado, a division of Mphasis, specializes in health insurance application development, business process outsourcing services, information technology engineering and operational consulting. The company serves the full spectrum of organizations engaged in managing health benefit plans including third party administrators, health plans, employers and self-insured organizations. Together, Eldorado customers manage in excess of five million lives and handle 35 million claims annually. Visit www.eldoinc.com.
Media Contact:
Cheryl Richards
Eldorado Marketing Coordinator
Cheryl.richards@eldocomp.com
602 604 3100
SOURCE Eldorado
Related Links
http://www.eldoinc.com