Mphasis brings opinionated views on how to organize to handle work in modern enterprise. Utilizing lean and agile concepts in a comprehensive model to promote flow, ownership, and scalability in organizations.
Execution for all types of work
Efficient scaling from teams to enterprises
Foster clear ownership & accountability
Accelerate the adoption of modern practices
Optimizing talent deployment & development
Understand and improve productivity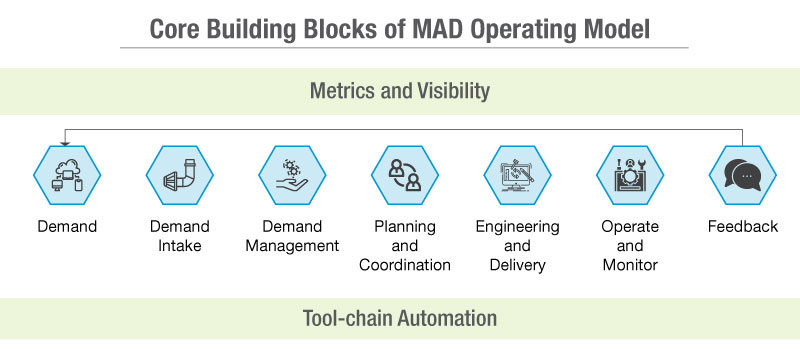 Our ZeroQA approach seeks to improve quality by moving from a quality assurance to a quality engineering approach where quality is built in.
We enable organizations to accelerate the adoption of industry best practices - including shift-left, testing practices, automation, test data and environment management while eliminating technical debt.
Build quality in rather than test it in
Get the requirements right
Reduce cost of quality
Accelerate throughout and time to value
Increase productivity and reduce waste
Shift-Left / Shift-Right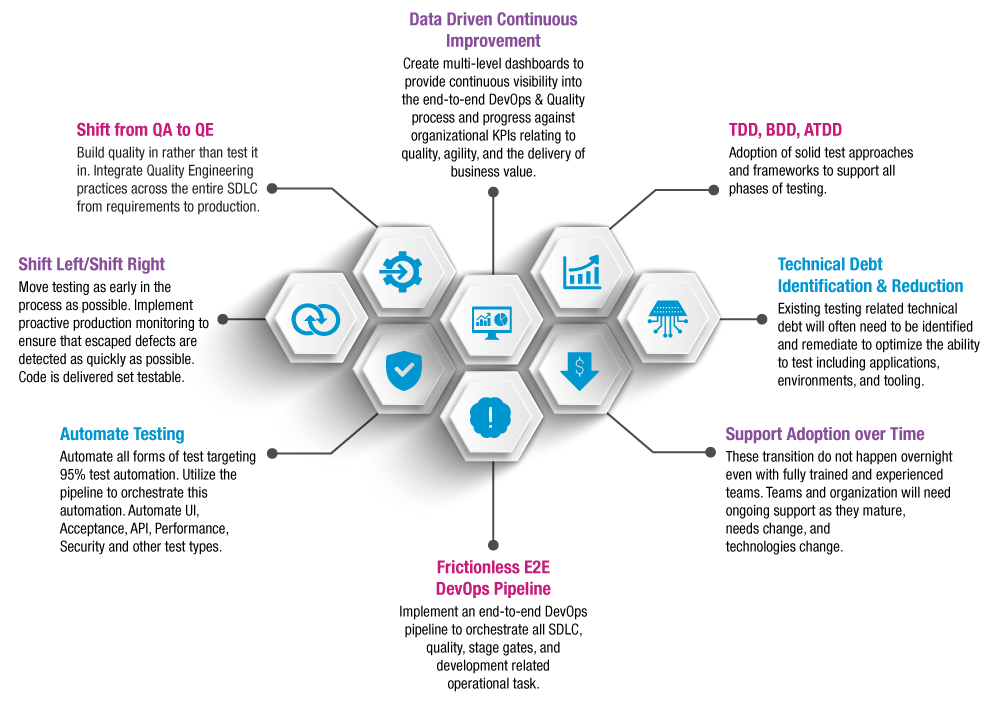 Our Service Engineering Reliability practice places a business lens on reliability to enable rapid & proactive incident detection with accelerated business impact and root cause analyses. The data captured is used to restore systems quickly, apply automation and self-healing approaches to minimize human intervention, the negative impact of issues, and ultimately increase the mean time between failures (MTBF).
Proactive detection of incident and self-healing
Rapid reduction of incident impact
Improved resilience through enhanced feedback loops
Accelerate root cause & impact analysis
Reduction in the mean time to recover (MTTR) and increase mean time between failures MTBF
Automate & measure everything including recurring operational task and toil

Mphasis DevOps enables customers to navigate the complex transformation challenges, typically increasing 30-40% value delivered per unit of operating cost.
Our 8-pronged transformation approach seamlessly orchestrates organizations through the stages of run optimization, accelerated transformation and reimagined innovation to maximize creation and to shift resources towards those areas that create prolonged strategic advantages.
Delivery at Speed / Become Agile
Shift resources from run to change
Accelerate transformation
Increase innovation
Automation first