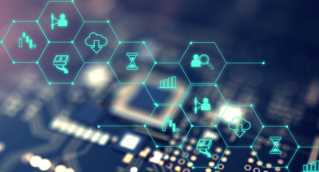 India Employer Forum: Skill Sets Require a Complete Overhaul - Srikanth Karra
August 20, 2019
Srikanth Karra, CHRO at Mphasis, is of the opinion that  organizations need to foster learning cultures to quickly fill the skill gaps
Q. Tell us briefly about yourself, your career and key achievements and awards.
I have close to 30 years of experience in the field of HR and operations. I am from Hyderabad and did my Masters in PM&IR from Tata Institute of Social Sciences.
I have been instrumental in institutionalizing global benchmarks for large enterprises as well as start-ups. Over the years, I have strategized, spearheaded, and seamlessly executed numerous people initiatives. My functional experience spans resource strategy, manufacturing operations, industrial relations, HR technology implementation, and process excellence in multiple industries including manufacturing, information technology (IT/ITES), and telecom.
I have been nominated for some prestigious certification courses from Wharton, Harvard and Asian Institute of Management in Manila. I have received several awards and recognition both nationally and internationally.