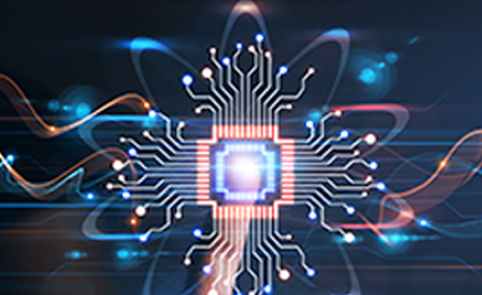 Interview with Vassilis Constantopoulos, General Manager of the High-Tech Business Unit of Mphasis, on the adoption of new technologies - Merca2.0
April 13, 2023
The adoption of artificial intelligence (AI) technologies has been gradual around the world, according to data from Morning Consult. It varies considerably among Latin American countries. Nonetheless, the region has witnessed a strong acceleration in interest as well as the adoption of AI, accounting for 43% and 29% respectively.
In the case of Mexico, 31% of companies in Mexico indicated that they have actively implemented AI, as revealed by the Global AI Adoption Index 2022.
The latest  McKinsey Global Survey points out that the average AI adoption rate in Latin America increased from 41% in 2020 to 47% in 2022. Additionally, according to a  BID report, it is estimated that AI adoption in Latin America will boost GDP growth by approximately 5% by 2030.
With the arrival of the AI-enabled GTP Chat, the ethics with which this type of technology is applied has been questioned, however, it is necessary not to lose sight of the fact that technology enhances human abilities, without replacing the individual himself. Since automation will be able to take care of more of the repetitive and trivial tasks, people will have more time to focus on aspects such as innovation and creativity, that is, the respective "human touch" of each activity.