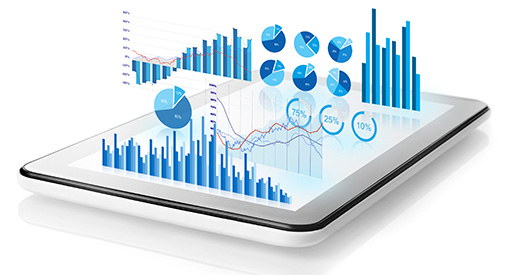 JAVELINA™, BY MPHASIS, CONTINUES RAPID ADOPTION IN PAYER CORE ADMINISTRATION MARKETPLACE
January 09, 2017
PHOENIX, Jan. 10, 2017 /PRNewswire/ -- Javelina™, a provider of enterprise core administrative platforms, today announced the continued adoption of its Javelina component-based solution. In a year where the U.S. healthcare industry saw continued cost challenges and questions regarding the future of the Affordable Care Act, Javelina™ continued to work across the industry in bringing customers onto Javelina. By migrating their businesses to Javelina, organizations are ready for the future including the increased need for real-time interactions and elevated transparency across the healthcare ecosystem.
Javelina, having gone into production in 2010, is now supporting 19 contracted clients who are doing business in both self-insured and risk-bearing lines of business across medical, dental, vision and disability products. Javelina™ is supporting customers who are using Javelina in a full enterprise fashion – from enrollment and billing, through claim processing/adjudication to customer care and self-service portals. Others choose to deploy select components for the purpose of premium billing or network management. Both deployment options exist due to Javelina's highly flexible architecture and modular application. Increasingly, all customers, regardless of their lines of business or deployment strategy have taken advantage of Javelina's broadening service offerings in the areas of plan building, configuration, testing and back office processing. The 13 production customers along with those in implementation represent well over three million members. Three new contracts were awarded in 2016.
Said Sally Else, President, Javelina™, "One of the key appeals to Javelina is its committed product roadmap – it is part of our culture to work directly with our clients and partners to ensure Javelina continues to lead the industry and that our clients' businesses are positioned to excel."
During the 2016 calendar year, Javelina™ announced support for an Appeals & Grievances module, thus further expanding its integrated CRM capability, as well as extended support for servicing of disability books of business. The library of System Import and Export (SIE's) utilities continued to expand to allow customers easy access to their data as well as to facilitate enrollment processing and updates. Strategic partners include Zelis' Payment and Claims Integrity solutions, Red Card, Change Healthcare and the recently announced CareValet relationship, along with many others.
Javelina™, a division of Mphasis, is committed to continue to assist its customers in adapting in an ever changing and increasing digital world. The investments made over the last decade will insure customers continue to enjoy compliance and commitment for the support of their payer organizations but also are able to capture higher member engagement and operational efficiencies thru digital tools. Javelina's key differentiators continue to include Javelina's people and their razor-sharp focus on making Javelina's customers the most successful in the industry.
About Javelina™:
Based in Phoenix, Arizona, Javelina™, a division of Mphasis, specializes in health insurance application development, business process outsourcing services, information technology engineering and operational consulting. The company serves the full spectrum of organizations engaged in managing health benefit plans including third party administrators, health plans, employers and self-insured organizations. Together, Javelina™ customers manage in excess of five million lives and handle 35 million claims annually. Visit https://www.javelina.mphasis.com.
Media Contact:
Cheryl Richards
Eldorado Marketing Coordinator
Cheryl.richards@eldocomp.com
602 604 3100
SOURCE  Javelina™
Related Links
https://www.javelina.mphasis.com