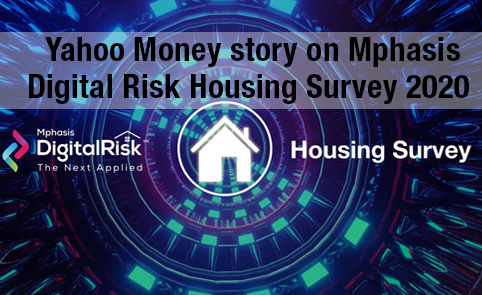 Jeff Taylor and Kim Lanham quoted in Yahoo Money
November 03, 2020
Jeff Taylor, Co-Founder and Managing Director and Kim Lanham SVP, Client Relations at Mphasis Digital Risk , were quoted in the latest story by Yahoo Money titled "4 in 10 Americans want to buy a house because of the pandemic".

Mphasis Digital Risk recently ran a housing survey sampling approximately 1100 people highlighting some interesting insights about how the pandemic has changed the approach of homebuyers.

"Whether it is an extra bedroom or office or outdoor space for kids to go, it shows people don't want to live in condensed areas anymore," said Kim Lanham. "They want to get out and spend time in natural spaces, where they can actually walk." says Kim.

Survey results showed respondents have a strong preference for additional space for their children (45%), a desire to leave densely populated areas for a more suburban environment (34%) and a preference for room to accommodate extended family (31%).

Notably, while record-low interest rates combined with strong demand and limited supply are leading to strong price appreciation in all geographies, only 15% of homeowners surveyed indicated an interest in selling their home.  "Homeowners understand that it's a seller's market, but they also appreciate the fact that they will need to buy another home to live in. In this environment, there's no assurance that a seller will be able to buy a house that is as nice, or nicer, than the home they just sold." said Jeff Taylor.

Read the full article here.


Click here to learn more about Mphasis Digital Risk or schedule a meeting today!