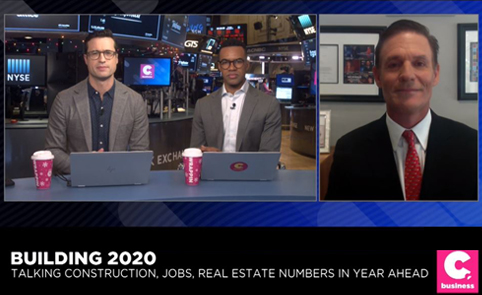 Jeff Taylor appears on Cheddar TV with hosts Tim Stenovec and Brad Smith
December 16, 2019
Jeff Taylor, Co-founder and Managing Director of Mphasis Digital Risk, talks to Cheddar TV giving his outlook on construction and millennials in the 2020 real estate market.
In this segment, Jeff predicts 2020 to be a very strong year, with millennials making up 37% of the total home purchase this year. Per Jeff, it's a fantastic combination of a strong consumer and housing market, paired with low interest rates.  Jeff highlights how the current trend of moving to suburbia, aka "Hipsturbia" has catalyzed the increase in Gen Z home buyers.
Watch the full clip here
Click here to learn more about Mphasis Digital Risk or schedule a meeting today!