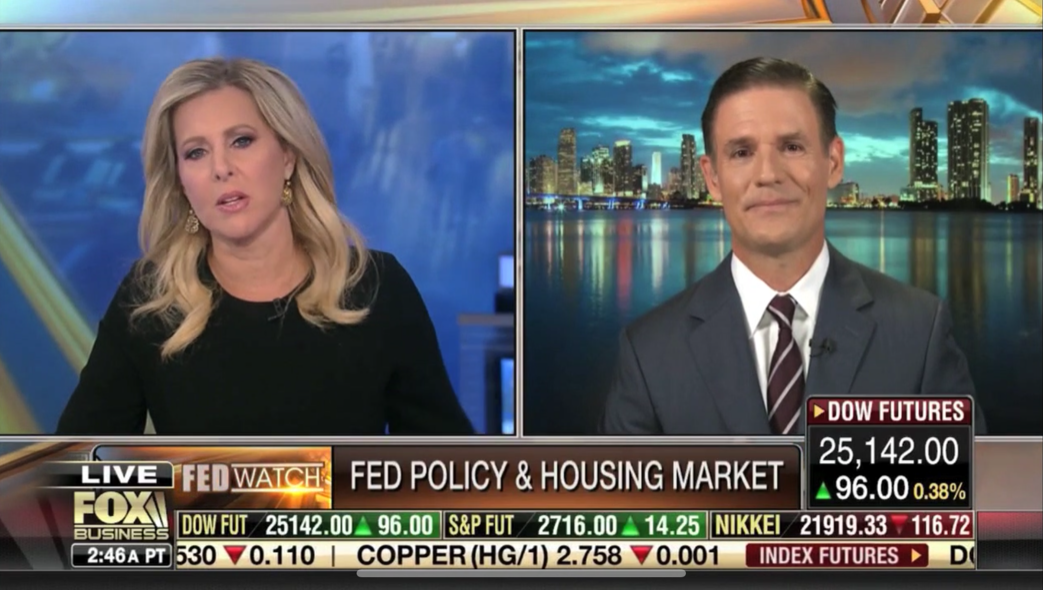 Jeff Taylor on FBN: AM with host Cheryl Casone
December 06, 2018
Jeff Taylor appeared on Fox Business Network with host Cheryl Casone, discussing the pace of interest rate hikes in 2019 and its impact on the housing and auto industries.
Discussing the latest FED policy, Jeff forecasts that 2019 will only see one rate hike next year. "Mortgage rates staying close to 5%, is going to be a sweet spot for consumers, especially for first time homebuyers," says Jeff.
Although housing will continue to face tight inventories and home affordability, Jeff believes the auto industry will grow significantly in 2019.
Watch the full clip here to learn more.
Click here to learn more about Mphasis Digital Risk or schedule a meeting today!