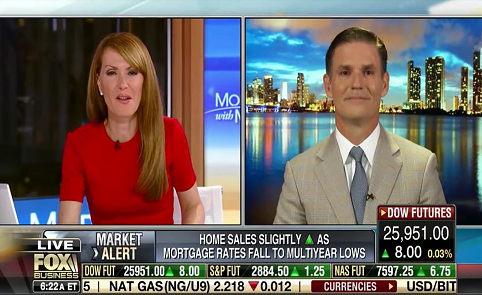 Jeff Taylor on FBN's Mornings with Maria with host Dagen McDowell
August 30, 2019
Jeff Taylor, Co-Founder and Managing Director at Mphasis Digital Risk appeared on FBN's Mornings with Maria with host Dagen McDowell talking about the road ahead for housing with mortgage rates hitting multi-year lows.
The time to buy and refinance a house is 'now' Jeff comments, stating that all the homes bought in 2018 are currently refinanceable, with an average monthly savings of about 10%.  Jeff offered viewers a solid insight on refinancing opportunities, home affordability and how Mphasis Digital Risk is well positioned to help companies deal with this surge in volume.
Watch the full clip here
or click here to contact us today to learn about our Origination Support Services.
Click here to learn more about Mphasis Digital Risk or schedule a meeting today!