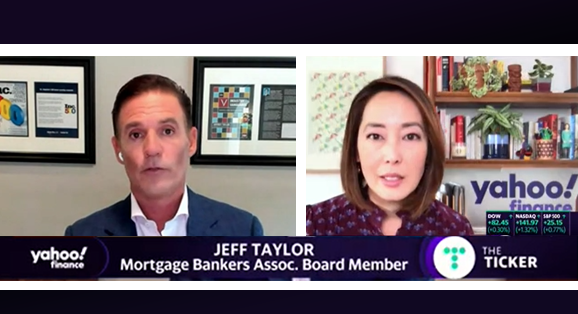 Jeff Taylor on Yahoo Finance, The Ticker
September 24, 2020
Jeff Taylor, Co-Founder and Managing Director for Mphasis Digital Risk spoke to Akiko Fujita of Yahoo Finance at length about how U.S. existing home sales are near a 14-year high.

Jeff comments that the housing market has surpassed recovery stages and is booming. With the national median home prices breaching the $300,000 level for the first time ever, this is monumental for all of us in the industry.
We are seeing that home owners are doubling down and building their dream homes to fit this current new normal and virtual work from home lifestyle. With interest rates at an all-time low, long-time renters and those fleeing to the suburbs are looking to expand due to new lifestyle demands.


Watch the full clip here
Click here to learn more about Mphasis Digital Risk or schedule a meeting today!