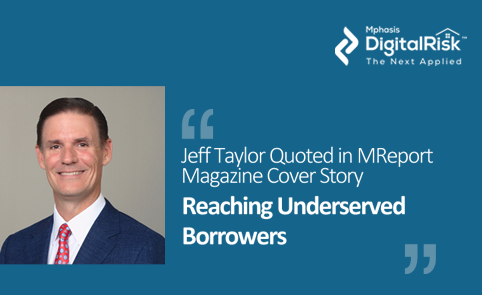 Jeff Taylor quoted in August 2019 issue of MReport Magazine
August 30, 2019
Jeff Taylor, Co-founder and Managing Director at Mphasis Digital Risk was quoted in MReport Magazines' August issue reflecting on the current state of Non-Qualified Mortgages (non-QM)  and their role in the overall mortgage origination market.
"A lot more non-QM products and similar types of loans  are coming to the market. People are looking to expand their credit box and see what types of different loans they can put in the marketplace and what the appetite might be from the investor base," Jeff told MReport.
He added that, "the higher the interest rate, the higher the payment, the more risk tolerance people will be willing to take from a non-QM type loan, and the expansion of these mortgage products into different areas."
As they look to complete a stellar first half of 2019, non-QM loans have the potential to grow further. To learn more on what's holding them back, continue reading this interesting article from MReport here
Click here to learn more about Mphasis Digital Risk or schedule a meeting today!