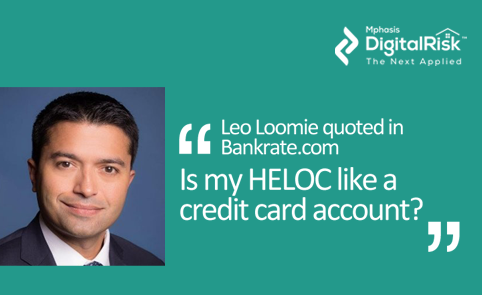 Leo Loomie quoted in Bankrate.com
August 13, 2019
Leo Loomie quoted in Bankrate.com     
Leo Loomie, SVP, Client Development at Mphasis Digital Risk, was quoted in Bankrate.com in the article titled "Is my HELOC like a credit card account?", talking about the pros and cons of using HELOCs as a credit account.
Commenting on the impact of a HELOC on an individual's credit score, Loomie advises that untapped equity leads to a higher credit score, and that the funds can be used to consolidate higher-interest balances. "Your credit score can increase if the HELOC is untapped and there is a large amount of available credit," said Leo.
Read the full article here
Click here to learn more about Mphasis Digital Risk or schedule a meeting today!