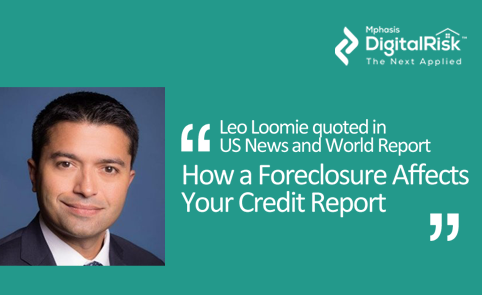 Leo Loomie quoted in US News and World Report
July 18, 2019
Leo Loomie, SVP, Client Development at Mphasis Digital Risk, was quoted in US News and World Report in the article titled "How a Foreclosure Affects Your Credit Report", talking about fixing a credit report after a foreclosure.
Commenting on preventing the side effects of a foreclosure, Leo advises the consumers to notify their lender as soon as possible of difficulties to avoid foreclosure proceedings and to look at ways to modify expenses. "As soon as you think you're going to have trouble making a payment, reach out to the lender. In some cases, the lender proactively reaches out to borrowers to check in with you and see what's going on," says Leo.
Read the full article here
Click here to learn more about Mphasis Digital Risk or schedule a meeting today!