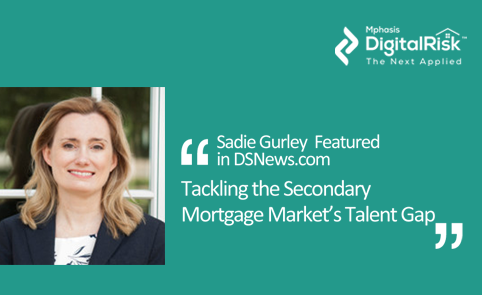 Sadie Gurley Featured in DSNews.com
August 21, 2019
Sadie Gurley, Head of Diligence Services at Mphasis Digital Risk was quoted in DSNews.com in the article titled "Tackling the Secondary Mortgage Market's Talent Gap" discussing the lack of seasoned mortgage professionals in the RMBS market and how to tackle it.
The current demographic makeup of the RMBS market consists of a large number at the executive level, dearth of mid-level executives and a significant contingent of junior employees. This demographic make-up does not bode well for the growth of the mortgage industry. It is imperative that the knowledge gap is reduced to maintain and enhance current growth. Remediation of the "knowledge gap" is achievable, but not simple.
Read the full article here
Click here to learn more about Mphasis Digital Risk or schedule a meeting today!

Mphasis Digital Risk's customized Diligence Services combine domain expertise, advanced technology capabilities and highly skilled professionals to provide Origination, Purchase, Sale and Securitization support.
Get in touch today to know more