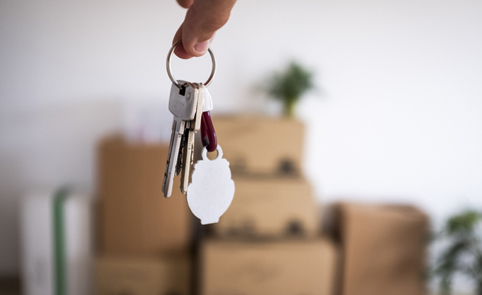 These Employers Are Helping Workers Achieve Their Dreams Of Homeownership – Fortune
May 06, 2022
With mortgage interest rates crossing into 5.5 percent territory, homeownership for average Americans seems more challenging than ever.
The cost of living is soaring, salaries are stagnant, and the nation's housing supply is at an all-time low.
The rate of homeownership was just 38% in 2021 for people under 35, who comprise the largest share of first-time buyers, compared with nearly 45% before the Great Recession. In 2021, more than half (58%) of adults aged 18 to 24 lived in their parental home, as did 17% of adults aged 25 to 34.
Owning a place to lay a welcome mat remains a key component of the American Dream. Homeowners' net worth was 44.5 times higher than that of renters in the latest Federal Reserve Survey of Consumer Finances in 2019.
Our country is making progress. Affordable housing is a key focus for the government-sponsored entities, the Mortgage Bankers Association, and the current administration, with its plan to offer  $15,000 of down payment assistance for eligible first-time buyers.
A strong step in that direction is the emergence of employer-assisted housing (EAH) programs, in which governments and private companies work in partnership to incentivize and subsidize home purchases. 
These need more support and should be implemented much more broadly to make housing truly accessible.
One of the nation's biggest employers, Amazon, recently announced a Housing Equity Fund worth more than $2 billion "to preserve existing housing and create inclusive housing developments through below-market loans and grants to housing partners, traditional and non-traditional public agencies, and minority-led organizations." The program is initially available in Washington, Virginia, and Tennessee, where the online retailer has major hubs.
Walmart, the largest U.S. employer, also offers mortgage assistance programs for qualifying associates that include reduced closing costs. Other large employers offering employee homeowner assistance include Johns Hopkins University and Hospital, the Chicago Public School District, the University of Southern California, and the United States Federal government.
EAH programs typically include down payment grants or loans that may be forgiven over a period of employment, counseling, and education, access to trusted real estate professionals, and, in some cases, employers match funds toward the employee's home purchase savings. Many large employers, including some government organizations, also have credit unions that offer members better terms and rates than conventional banks.
These incentives should be replicated and enhanced. Employees who put down roots close to their place of business, and with the support and encouragement of employers, are far more likely to stay with those businesses long-term and rise through the ranks during a long career.
According to the non-partisan policy organization Local Housing Solutions, these programs help to increase available funding for affordable housing. Companies benefit from improved recruitment in high-cost areas and higher rates of employee retention.
The National Association of Realtors notes that "employer-assisted housing is a valuable tool for economic development and community revitalization. First, employer-assisted housing often allows workers to live and work in the same community. People who live and work in the same location tend to be more invested in the community and become more active in civic and volunteer activities."
At a time when increased remote work capability is leading more workers to relocate across state lines while keeping their jobs, employers can encourage them to stay put by offering housing incentives.
By reducing the resources they spend on recruitment and training, employers stand to realize a substantial return on investment while enjoying the benefits of institutional knowledge, successful team-building, and long-standing representative-client relationships.
Jeffrey C. Taylor is the Co-Founder and managing director of Mphasis Digital Risk. Kimberly Lanham is senior vice president of client services at Mphasis Digital Risk.