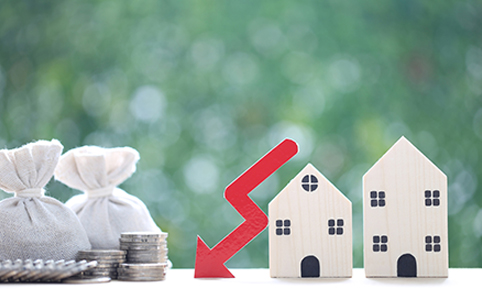 Us Home Prices Are Heading For A Further Drop This Year Even Though Mortgages Are Getting Cheaper – Business Insider
February 12, 2023
US house prices are set to fall further this year as the Federal Reserve pushes ahead with interest-rate increases, according to real-estate veteran and board member of the Mortgage Bankers Association Jeff Taylor. "I anticipate on a national level, this year, we'll probably see, four to 6% price decrease. And in some markets, you know, you might see seven to nine," Taylor told Insider. The forecast implies a second straight year of home-price declines, after the Fed raised benchmark borrowing costs from near zero to almost 5% over the past 11 months to rein in inflation.
Taylor said his call stands despite 30-year mortgage rates falling almost 100 basis points since October, which could potentially attract some homebuyers back into the market. Given the continued uncertainty around inflation and interest rates, Taylor said he expects trading volume in the housing market to shrink to its lowest level in 40 years."I think that we're going to end up at about a $1.5 trillion to $1.6 trillion market," he said.
Mortgage rates stayed elevated throughout last year, influenced by the Fed's rate hikes. But as consumer price pressures cool down, investors are growing optimistic that the US central bank could tone down its aggressive monetary policy. That's helped pull mortgage rates from the highs reached in the fourth quarter.